Home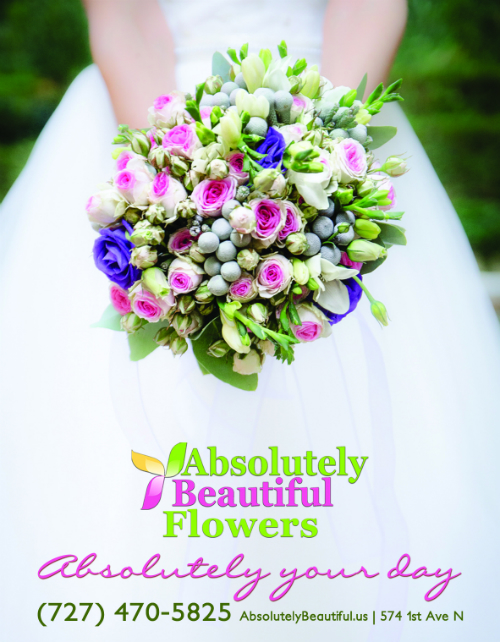 Call Absolutely Beautiful Flowers today to order Flowers!
We are a local Florist in the Heart of downtown St. Petersburg Florida. We are located directly across the street from the court house at 574 1st Ave N, St. Petersburg, FL, 33701. Or you can reach us by telephone at (727) 470-5825. We are a one stop shop forFlowers, Gifts and Cards. We are also a wedding and event Florist.
We can't wait to meet you today!